Choose the Right Plan For You
RapidAPI partners directly with API providers to give you no-fuss, transparent pricing. Find a plan that best matches the scale you need for your application.
Requests

Features

City name and coordinates

Real-time Air Quality Index (AQI)

Real-time weather data

Station name and coordinates

Key pollutant concentration values PM2.5, PM10, SO2, NO2, CO, O3

7-day AQI and weather forecast

48hr historical data for AQI, pollutant concentrations, temperature and humidity

Hourly major city AQI ranking

Rate Limit

5 requests per second
5 requests per second
5 requests per second
5 requests per second
Frequently Asked Questions
Is my payment information secure?
Why do you require a credit card for a freemium API?
What if I exceed my plan limits?
A Proven Platform With Scale
Starting with the AirVisual API - you have access to an extensive ecosystem to accelerate your development process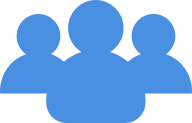 3,000,000
Developers

Thousands
of Public APIs

Billions
of API Calls / Month

175
Countries served

One Dashboard, All Your APIs
RapidAPI provides clear visibility on all of the API you use. Worry less about juggling multiple keys and subscription accounts.
1
Call volume and billing
Monitor call volumes and corresponding billing charges for all APIs in one dashboard.
2
Errors and latency
Ensure your app's uptime by keeping track of API errors and trends in latency.
3
Logs for your API calls
Debug faster by searching and viewing logs for your API calls.