QRCodeStyleApi Overview
README
QR Code Style Generator Api.
Give life to your QR Code with colors and custom graphics. PNG&SVG and data base64 format.
!!! The svg and png image files returned from the API are saved for a short time. Please do not forget to save the returned files on your own system.
These files are periodically deleted from our system.!!!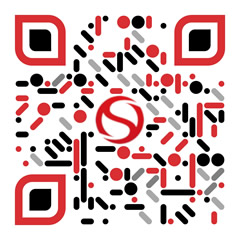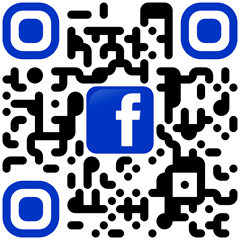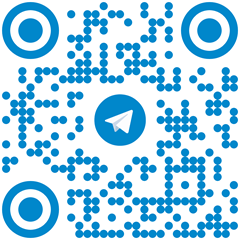 Click for simple json generator
https://qrcodesite.cloud.solutera.com.tr
API Documentation
QRCodeStyling instance
new QRCodeStyling(options) => QRCodeStyling
| Param | Type | Description |
| --- | --- | --- |
| options | object | Init object |
options structure
| Property | Type | Default Value | Description |
| --- | --- | --- | --- |
| width | number | 300 | Size of canvas |
| height | number | 300 | Size of canvas |
| type | string ('canvas' 'svg') | canvas | The type of the element that will be rendered |
| data | string | | The date will be encoded to the QR code . If you want to create a VCARD, the format should be like this; "data": "BEGIN:VCARD\rVERSION:3.0\nN:Michel;Jack\nORG:Solutera\nEMAIL;TYPE=INTERNET:test@test.com\nURL:www.solutera.com.tr\nTEL:+18565854545\nADR:;;;Newyork;;;USA\nEND:VCARD", |
| image | string | | The image will be copied to the center of the QR code. If you don't want to use image, please don't remove the tag but leave it blank. "" |
| margin | number | 0 | Margin around canvas |
| qrOptions | object | | Options will be passed to qrcode-generator lib |
| imageOptions | object | | Specific image options, details see below |
| dotsOptions | object | | Dots styling options |
| cornersSquareOptions | object | | Square in the corners styling options |
| cornersDotOptionsHelper | object | | Dots in the corners styling options |
| backgroundOptions | object | | QR background styling options |
options.qrOptions structure
| Property | Type | Default Value |
| --- | --- | --- |
| typeNumber | number (0 - 40) | 0 |
| mode | string ('Numeric' 'Alphanumeric' 'Byte' 'Kanji') | |
| errorCorrectionLevel | string ('L' 'M' 'Q' 'H') | 'Q' |
options.imageOptions structure
| Property | Type | Default Value | Description |
| --- | --- | --- | --- |
| hideBackgroundDots | boolean | true | Hide all dots covered by the image |
| imageSize | number | 0.4 | Coefficient of the image size. Not recommended to use ove 0.5. Lower is better |
| margin | number | 0 | Margin of the image in px |
| crossOrigin | string('anonymous' 'use-credentials') | | Set "anonymous" if you want to download QR code from other origins. |
options.dotsOptions structure
| Property | Type | Default Value | Description |
| --- | --- | --- | --- |
| color | string | '#000' | Color of QR dots |
| gradient | object | | Gradient of QR dots |
| type | string ('rounded' 'dots' 'classy' 'classy-rounded' 'square' 'extra-rounded') | 'square' | Style of QR dots |
options.backgroundOptions structure
| Property | Type | Default Value |
| --- | --- | --- |
| color | string | '#fff' |
| gradient | object | |
options.cornersSquareOptions structure
| Property | Type | Default Value | Description |
| --- | --- | --- | --- |
| color | string | | Color of Corners Square |
| gradient | object | | Gradient of Corners Square |
| type | string ('dot' 'square' 'extra-rounded') | | Style of Corners Square |
options.cornersDotOptions structure
| Property | Type | Default Value | Description |
| --- | --- | --- | --- |
| color | string | | Color of Corners Dot |
| gradient | object | | Gradient of Corners Dot |
| type | string ('dot' 'square') | | Style of Corners Dot |
Gradient structure
options.dotsOptions.gradient
options.backgroundOptions.gradient
options.cornersSquareOptions.gradient
options.cornersDotOptions.gradient
| Property | Type | Default Value | Description |
| --- | --- | --- | --- |
| type | string ('linear' 'radial') | "linear" | Type of gradient spread |
| rotation | number | 0 | Rotation of gradient in radians (Math.PI === 180 degrees) |
| colorStops | array of objects | | Gradient colors. Example [{ offset: 0, color: 'blue' }, { offset: 1, color: 'red' }] |
Gradient colorStops structure
options.dotsOptions.gradient.colorStops[]
options.backgroundOptions.gradient.colorStops[]
options.cornersSquareOptions.gradient.colorStops[]
options.cornersDotOptions.gradient.colorStops[]
| Property | Type | Default Value | Description |
| --- | --- | --- | --- |
| offset | number (0 - 1) | | Position of color in gradient range |
| color | string | | Color of stop in gradient range |
API Creator:
Ali UYSAL
auysal60-IwQqyLOPzS