Looking for Stock Market APIs?
Check out this API collection curated with the Best Stock Market APIs.
An Overview of APIs
As we increasingly rely on technology for automation and integration of our business and personal interests, API's have become an integral part of our lives. Without knowing it, we are growing reliant on this sophisticated technology.
An Application Programming Interface (API) is a software that acts as an intermediary that gives the capability of two applications to communicate with one another.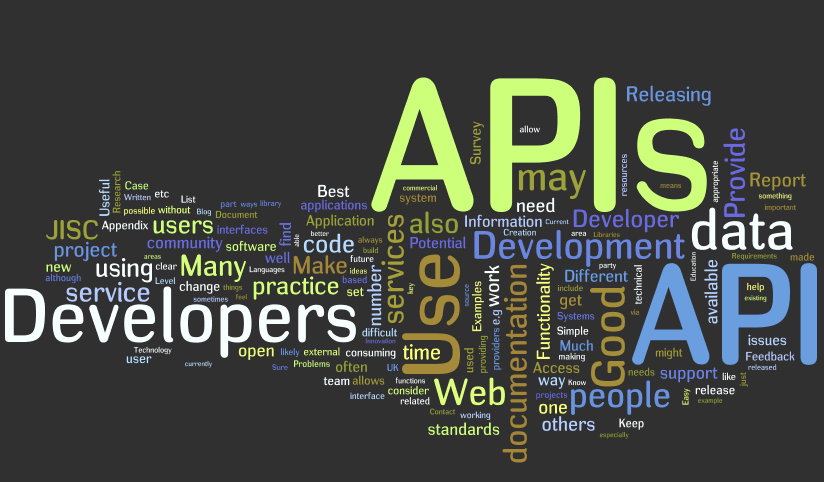 Most of the applications you use every day rely on APIs in some capacity.
These APIs act like building blocks, allowing developers to build applications much faster. They also prevent developers from having to "reinvent the wheel," and spend time creating functionality that already exists.
For example, when you shop online your payment is probably processed with an API like Stripe. When you get a receipt for the purchase, this is sent to your email with an API like SendGrid.
Why are APIs Important in the Financial World?
There are thousands of public APIs available, and they span categories from sports to finance.
As the need for financial services grows, firms are coming up with innovative strategies for improving their client's web and mobile application experience.
They are implementing both private and public API's to assist with better connectivity.
Financial institutions today utilize application and software for virtually everything.
Banks use internet banking, ATM's and much more to facilitate payments. In such a developed financial industry, API's have become indispensable tools that allow these firms to facilitate their connectivity while at the same time improving on service delivery.
Popular Financial API's
Here is a list of the top finance APIs we reviewed:


Paybook is an API created by Fintech Developers, that converts raw financial data from banking and other financial institutions into a simple format that is easy to understand.
It allows a user to synchronize their software with those of financial institutions, government authorities and utility service providers to create a seamless financial platform.
For you to acquire the relevant credentials, you'll have to register on the Paybook website and create a profile.
After this, you'll have the capability of viewing your key.
Paybook API Endpoints
createCredentials : Initiates credentials creation.
canelinvoice : Cancels an invoice.
createTaxpayer : Develops a new taxpayer.
getAccountTypes : Returns account types.
Paybook API Pricing
If you are going for an internal plan, it will cost you $50 per month. If you need a more robust plan, there is a $250 per month tier available.
If you are an investor new into digital currencies and interested in digital assets, then this is the best API for you.
Check out more cryptocurrency APIs here.
It is the most utilized and leading software platform for digital assets.
You can acquire the credentials by filling out an online form. It will typically take 2-3 business days to get reviewed and accepted.
Blockchain API Endpoints:
convertAdressToHash: Converts a bitcoin address to hash 160.
convertAdressToPublicKey: Makes an address into a public key.
convertKeyToHash: Makes a public key to hash 160.
Blockchain API Pricing
They have plans for all workflows categorized that are free and secure.

This enables the user to retrieve financial data on stocks and quotes.
Various Endpoints
/stock : Allows you to acquire data on a quote or holding.
API Pricing
Basic: It is free, but you have a limit of 950 daily.
Pro: Costs $9.95 and you have unlimited access.
Ultra: Costs $19.95 and you have a limit of 300 per day.
4. Smarquet API

If you are an investor interested in the stock market, then this is the stock market API for you.
It is commonly utilized in the stock market.
Smarquet API Endpoints
get all historical data: Offers you the capability of accessing all historical information.
get covariance: It's just a function of acquiring covariance.
get quotes: Acquire financial quotation from Yahoo API.
get symbols: Allows you to access all the relevant valid symbols.
get rsi: Relevant strength index.
Smarequet API Pricing
Easily accessible from the relevant website.

This offers third parties the capability of displaying SimplyWall.st Snowflake widget for any firm in the Simply Wall St database.
The company takes upon itself to update the database on a regular basis. The data comes from 30 financial checks and is based on 5 different subject areas.
API Endpoints
Exchange and ticker symbol for stock to be retrieved
Snowflake Widget API Pricing
Learner plan: Free after you signup.
Investor plan: Costs you $115 billed yearly.
Pro plan: $340 per year.

If you have an e-commerce establishment, then you have figured out the importance of accepting different online payment platforms.
This API integrates with PayPal and allows websites and mobile application to take PayPal credit payments.
Some endpoints are:
authorizeOrder: Allows an order to go through by following the ID.
aaptureOrder: Takes a payment order.
createAgreement: Develops billing contract for the buyer.
createCreditCard: Creates a database for the credit information with PayPal.
PayPal API Pricing
Paypal charges 2.9% + $0.30 per transaction.
You can go to the PayPal developer's website and acquire the API.

Allows the user to set different values of bitcoin based on their source. Since it utilizes data from different regions, it possesses the capability of reading all currency values.
Bitcointy API endpoints:
Bitcointy.Get average price: Display an average price according to data from all the providers of the currency.
Bitcointy.Get chart data: Provides a chart of prices and transactions.
Bitcointy.Get conversation rates for all sources: Acquire all conversion rates for all the currencies.
Bitcointy API Pricing
It's a freely accessible application.


This API utilizes Yahoo Finance to provide a rundown of all stock symbols.
It bases its results on Yahoo's financial database.
Related: How to use the Yahoo Finance API
Yahoo Finance API Endpoints:
Yahoo_finance: Creates a connection to the Yahoo finance API.
Yahoo Finance API Pricing
You can get the API from Yahoo or github developer's site.
Yahoo Finance API Alternatives
If you're looking for some alternatives to Google Finance or Yahoo Finance, be sure to check out additional Stock Market APIs.
The list of Yahoo Finance API alternatives includes:

The Currencylayer API allows users to retrieve global currency conversions and exchange rates.
It is most suitable for start-ups who are interested in getting accurate and real-time currency exchange data.
One can sign up at their website for obtaining an access key.
List of endpoints:
Currencylayer.getCurrencies: This offers access to the full rundown of all supported currencies.
Currencylayer.getCurrenciesChanges: Displays the marginal increase or decrease for the currencies.
Currencylayer.getCurrencyConversion: Converts a single currency.
Currencylayer.getHistoricalExchangeRate: Offers all the background information about exchange rates for the past sixteen years.
Currencylayer.getRealTimeExchangeRates: Gives access to actual real-time exchange rates.
Currencylayer API Pricing
Basic plan: You get free access.
Free plan: You pay $9.99 monthly.

As you facilitate Bitcoin/Ethereum transactions, the Coinbase API gives you access to real-time data.
The API allows a user to generate, buy and sell:
Bitcoin,
Litecoin,
Bitcoin cash
and Ethereum.
You also get the capability of accessing all historical price data and receive notifications when your payments are processed.
It is an easy to integrate API.
Getting credentials is very easy as you only have to sign up on their website and create a new account.
Coinbase API Endpoints:
coinbase.commitBuy: Command for completing a buy created in commit: false state.
coinbase.commitSell: Facilitates a sale that has been created.
coinbase.completeRequestMoney: Allows the intended recipient of money end a transaction by giving the leeway for transmission of funds to the individual that requested it.
coinbase.getOrders: Creates a rundown of the current merchant's orders.
Coinbase API Pricing
The Coinbase API is free, with no paid plans. There is a rate limit of 10,000 requests per hour.
Summary: Best Finance APIs
Financial API
Utilization
Pricing
Paybook
Financial institutions
$50 to $250
Blockchain
Digital currency
Free
Financial Data for Stock and Quote
Financial Analysis
Free Option

Pro: $9.95.


95



Smarquet
Stock market
Free
Snowflake Widget
Financial market
Investor: $115 Pro plan: $340
PayPal
Online payments processing
Free
Bitcointy
Bitcoin transactions
Free
Yahoo Finance
Stock market
Free
Currencylayer
Forex trade
$9.9 monthly
Coinbase
Digital currency transactions
Free
Do you agree with our list of Finance APIs? Which APIs are we missing from our list? Let us know in the comments below.
Be sure to check out more Finance APIs on the RapidAPI Marketplace.
List of all Finance APIs