When you want to buy, sell or rent a property, the first instinct is to visit the internet and browse various real estate websites. And although there are plenty of such sites on the internet, it can be daunting to know exactly where to look. Therefore, if you are among those seeking to know some of the most of the sites you can use to find, sell, or rent a property, this article highlights the top 7 best real estate websites.

With a database that manages more than 110 million homes across the United States, Zillow is reputedly the world-leading real estate market place. Whether you want to rent, buy or sell a home, Zillow provides you exclusive access to your home's "Zestimated" value, a sales proceed calculator, localized news feed and top-notch tools to help you set the price for your property. This website allows you to view aerial pictures of houses and compare prices in a specific location.
Related: How to use the Zillow API in Python
Pros
It exposes a property to millions of potential buyers
Allows customized searches for homes
Comes with a mobile app which is easy to use and boosts as much information as the main website
Cons
The property evaluation tool provided by Zillow (Zestimate) is often faulted for being inaccurate and sometimes unrealistic
The site is accused advertises listing agents alongside properties that aren't theirs.
Connect to the Zillow API

Having been in the real estate industry for about 20 years, Realtor.com is a reliable platform that offers services such as sell, buy, mortgage and rent. The site helps sellers calculate their property's worth, learn about the home-selling process, and understand the process of choosing the right agent. Their "Find Your Neighborhood" feature lets you search for details such as crime rates, shopping stores, schools and many other things about a particular location.
Pros
Highly reputable and trustworthy since it gets it licensure from the National Association of REALTORS®
Buyers and sellers deal with licensed real estate agents only on this platform
The website allows you to view millions of listings and exposes your property to millions of prospective customers
Cons
The site only allows licensed agents to advertise on its platform, thus blocking direct sellers
Connect to the Realtor API

While Trulia is a subsidiary of Zillow, it is one company that gives other real estate websites a run for their money. The platform bridges users with agents, mortgage lenders and property managers, and helps them get professional solutions and guidance in every step of property search, purchase, and ownership. Atop the listing statistics, this platform collects useful insights from people who live in the neighborhood, thereby providing you with a greater understanding of the local area.
Pros
Provides more than listing
Available both in mobile and desktop devices
Offers access to professionals such as mortgage lenders, agents and property managers
Cons
It uses tax records as comps
They are no live links for buyers looking for a property
Top Real Estate APIs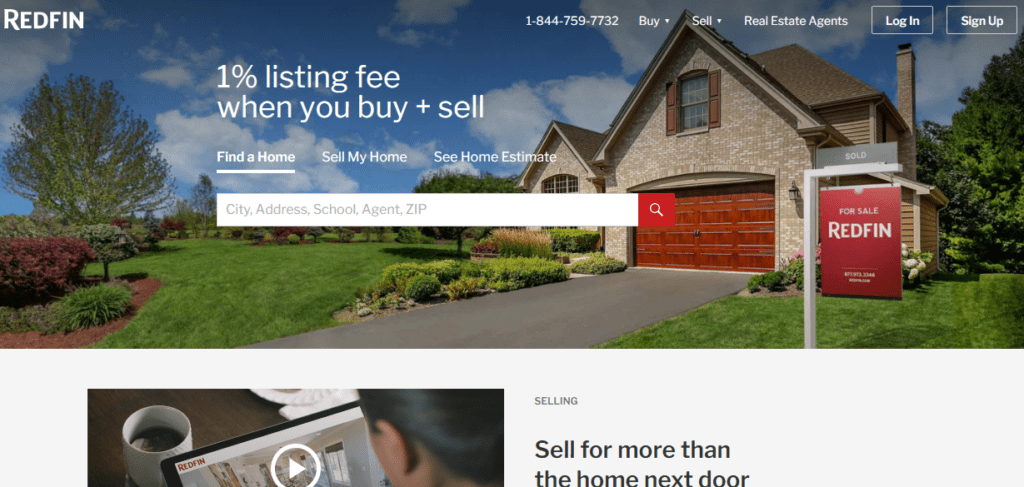 Although Redfin offers services that are similar to other sites such as Zillow and Reltor.com, their primary task is connecting sellers and buyers to real estate agents. The site doesn't provide expansive home listings, but it claims to update its offers every 10 minutes. Redfin 3D tours help you to get a feel of a home before you plan a visit.
Pros
It boasts robust online tools that make buying and selling a property as easy as shopping on amazon
The website has a cost advantage due to its affordable commission and brokerage fees
Cons
You don't get personal concierge with Redfin
Top Real Estate APIs

Founded in 2000, Rightmove is a real estate company with headquarters in London. This platform allows users to find commercial or residential properties for sale or rent. It also provides an opportunity for users to connect with agents that guide them in finding the right property. Besides listings, it also features other details such as sold house prices, price comparison reports, market trends, and property valuation.
Pros
Boasts a mortgage calculator and house price indicator
Provides more than listings
They release House Price Index Monthly to show changes in property asking prices
Cons
Doesn't provide fantastic tools for buyers and sellers
Top Real Estate APIs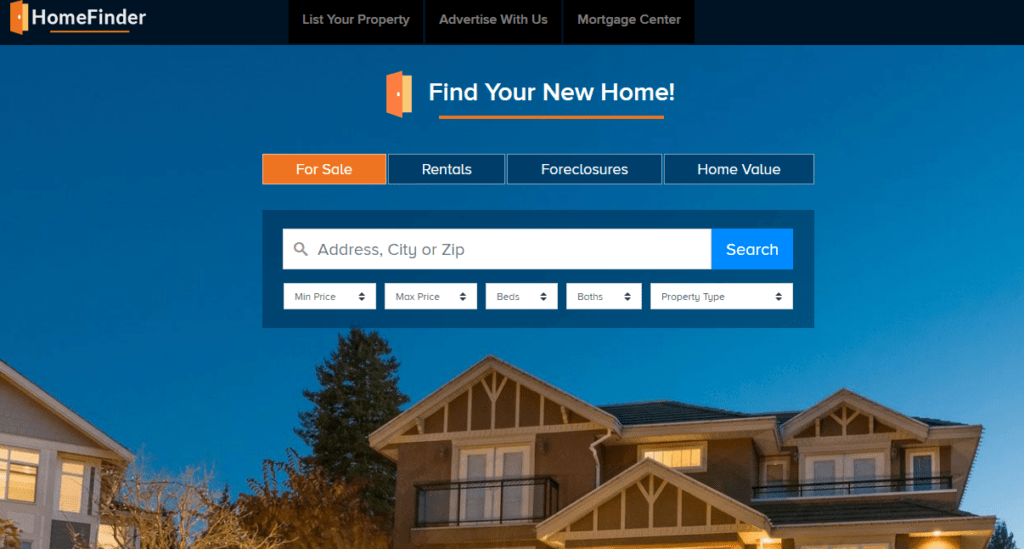 Unlike other real estate websites that offer various services, HomeFinder is a purposely listing tool. The platform allows users to upload various photos of their homes, share the listing on social media and receive priority sorting. It also gives you the option of getting direct emails or calls from home buyers or renters.
Pros
Great for those looking for open houses
Offers home foreclosures and auctions
Great for those browsing for a specific location
Cons
Purely for listing and nothing more
Top Real Estate APIs

Homes.com is a platform that asks you to provide details of your ideal home and then matches it with properties on their platform. The site provides a unique match rating to show you to which extent the home resonates with your needs. Just like a dating app, this website promises to find the perfect home or the ideal buyer for your home.
Pros
Boasts top-notch property sale, rent, and purchase solutions
Matches properties to individual details
Boasts an intuitive and user-friendly desktop and mobile versions
Cons
It doesn't have a large database of homes
Top Real Estate APIs
Honorable Mention
Airbnb
Excellent site to book rental listings wherever you go in the world. Check out how to get access to their data here.
Connect to the Mashvisor API (Airbnb Listings)
Summary: Best Real Estate Websites
Website
Pros
Cons
Zillow

It exposes a property to millions of potential buyers
Allows customized searches for homes
Comes with a mobile app which is easy to use and boosts as much information as the main website

The property evaluation tool provided by Zillow (Zestimate) is often faulted for being inaccurate and sometimes unrealistic
The site is accused advertises listing agents alongside properties that aren't theirs.

Connect to the Zillow API
Realtor.com

The property evaluation tool provided by Zillow (Zestimate) is often faulted for being inaccurate and sometimes unrealistic
The site is accused advertises listing agents alongside properties that aren't theirs.

Highly reputable and trustworthy since it gets it licensure from the National Association of REALTORS®
Buyers and sellers deal with licensed real estate agents only on this platform
The website allows you to view millions of listings and exposes your property to millions of prospective customers

Connect to the Realtor API
Trulia

Highly reputable and trustworthy since it gets it licensure from the National Association of REALTORS®
Buyers and sellers deal with licensed real estate agents only on this platform
The website allows you to view millions of listings and exposes your property to millions of prospective customers

The site only allows licensed agents to advertise on its platform, thus blocking direct sellers

Top Real Estate APIs
Redfin

The site only allows licensed agents to advertise on its platform, thus blocking direct sellers

Provides more than listing
Available both in mobile and desktop devices
Offers access to professionals such as mortgage lenders, agents and property managers

Top Real Estate APIs
Rightmove

Provides more than listing
Available both in mobile and desktop devices
Offers access to professionals such as mortgage lenders, agents and property managers

It uses tax records as comps
They are no live links for buyers looking for a property

Top Real Estate APIs
HomeFinder

It uses tax records as comps
They are no live links for buyers looking for a property

It boasts robust online tools that make buying and selling a property as easy as shopping on amazon
The website has a cost advantage due to its affordable commission and brokerage fees

Top Real Estate APIs
Homes.com

It boasts robust online tools that make buying and selling a property as easy as shopping on amazon
The website has a cost advantage due to its affordable commission and brokerage fees

You don't get personal concierge with Redfin

Top Real Estate APIs