---
This API was created by RiteTag. If you need RiteTag API support, you can contact the support team directly at [email protected]. The RiteTag API requires OAuth 2 authentication.
The RiteTag API is a working API on the RapidAPI Marketplace. Connect to the RiteTag API by clicking here.
Search the RapidAPI database for more APIs that developers love.


Connect to API
You May Be Interested in these APIs
---
RiteTag API Search Results & Alternatives
View More Results
---
Related APIs in Category: Social
---
Related Articles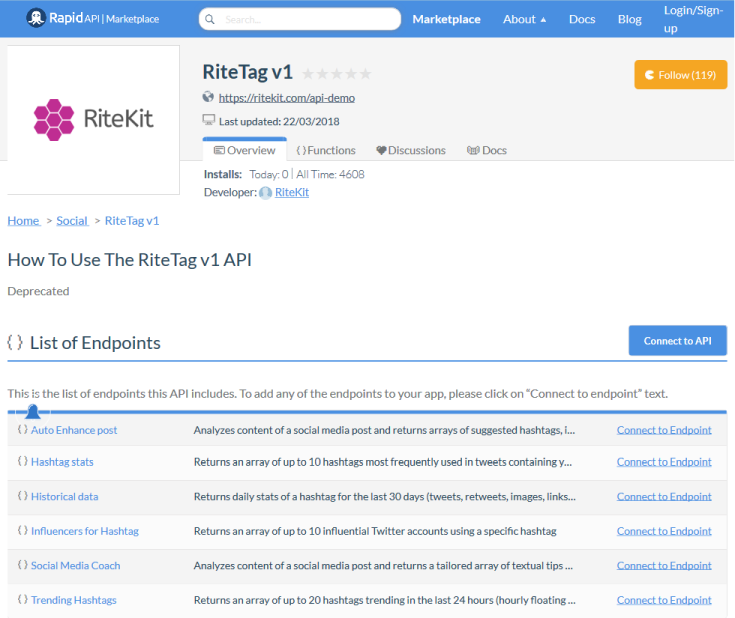 Related RiteTag API Videos
---
Reader Interactions