It's always a drag to come up with fun costumes for Halloween. Especially if you're a developer and you're lazy. Luckily, we have some ideas that should be pretty painless to pull off. Click the images for the original source link.
An Error Message
There's nothing scarier to a programmer than an unexplained error message or bug. Haunt fellow developers when you show up to the office party wearing…
Blue Screen or Pinwheel of Death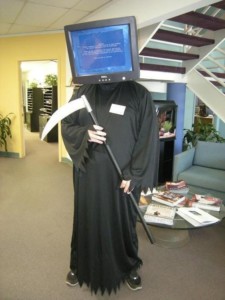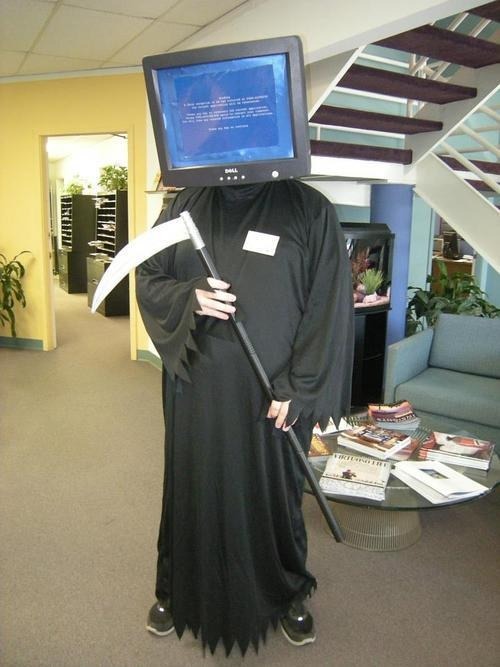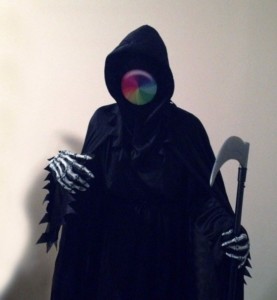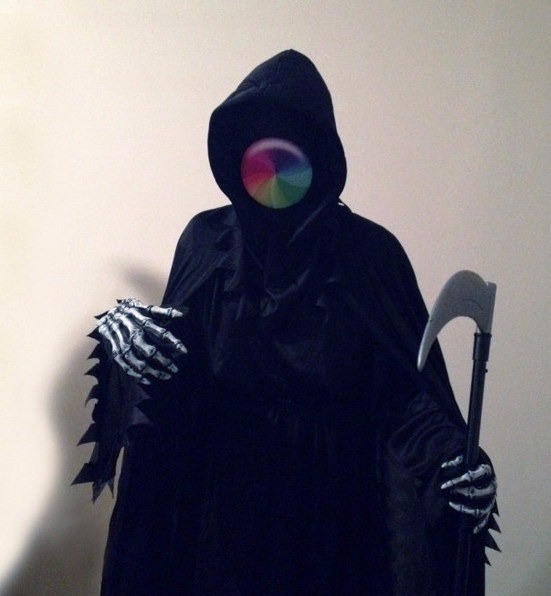 A monitor on your head = true commitment.
404 Error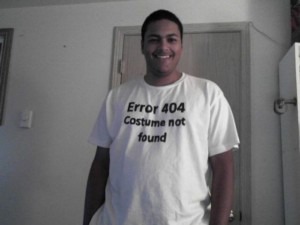 Lazy AND clever.
A "Heisenbug"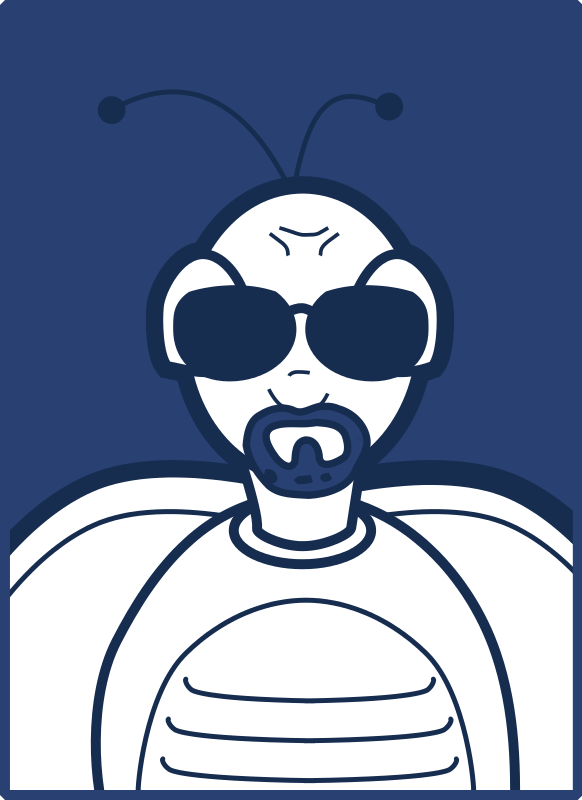 Go to the costume store. Grab a Walter White get-up (goatee, sunglasses and hat) and any wearable wings. You've just become a Heisenbug.
We haven't seen it done yet, but we really, really want to. Don't let us down, internet!
Programming Tools

What better costume for a work party than a tool that you use every day? You could go as…
A Ruby on Rails Developer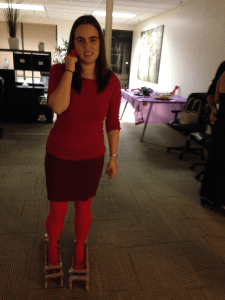 Wear red, put toy train tracks on your shoes and you're in business!
Java Developer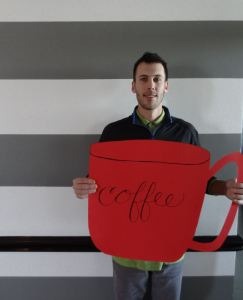 This one couldn't be easier. Carry around a coffee mug (or Starbucks cup) all day if you're too lazy to cut a giant cardboard cup.
Bipolar Junction Transistor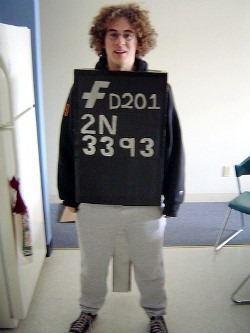 Because if you're going to go nerdy, you might as well go really nerdy.
Famous Programmers 
Developers are having a moment right now. Channel pop culture programmers with these costumes.
Steve Jobs or Mark Zuckerberg
 
All you need is a black turtleneck or a gray hoodie and bam! Instant tech titan. Good luck being as cute as this baby though.
Elliot from Mr. Robot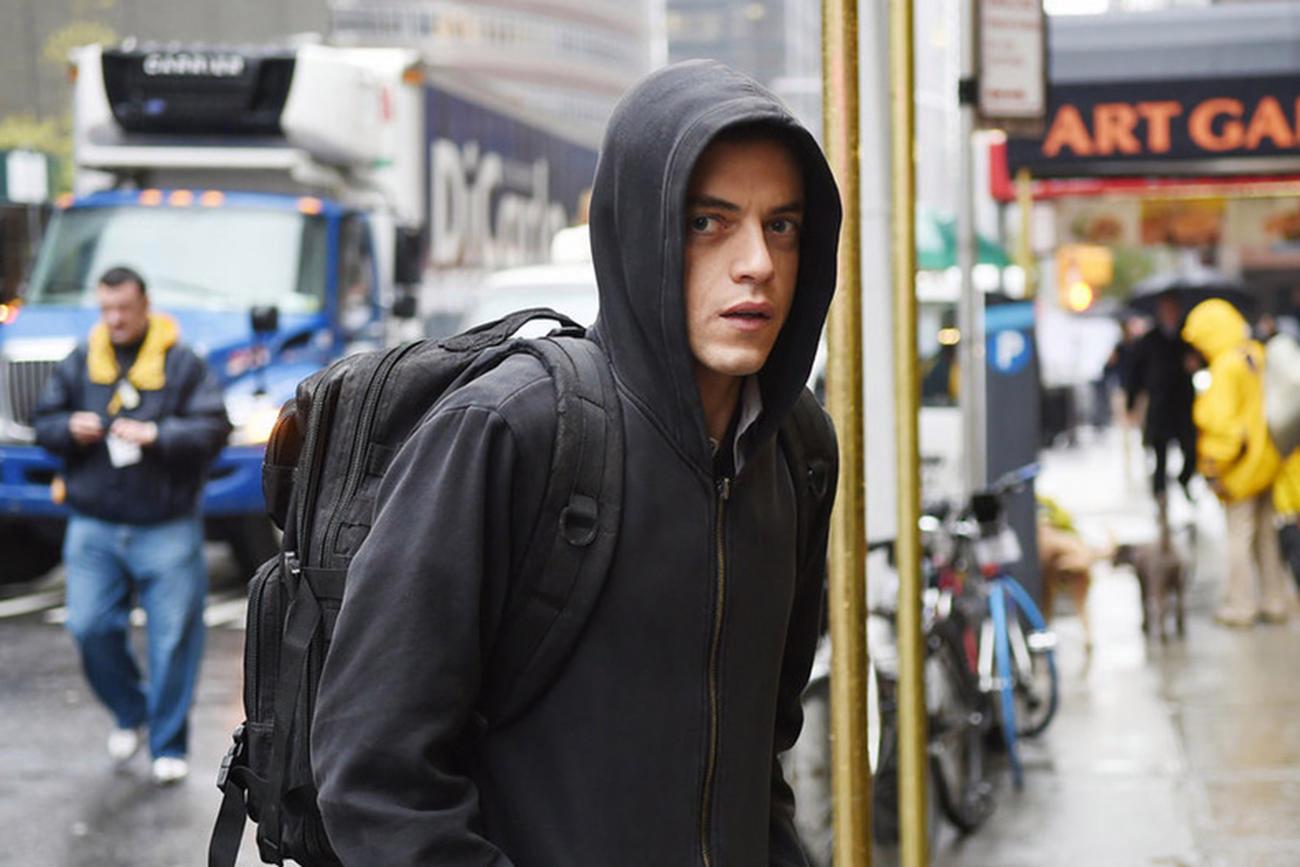 Back to the hoodie-as-a-costume idea. If it works, it works!
A Brogrammer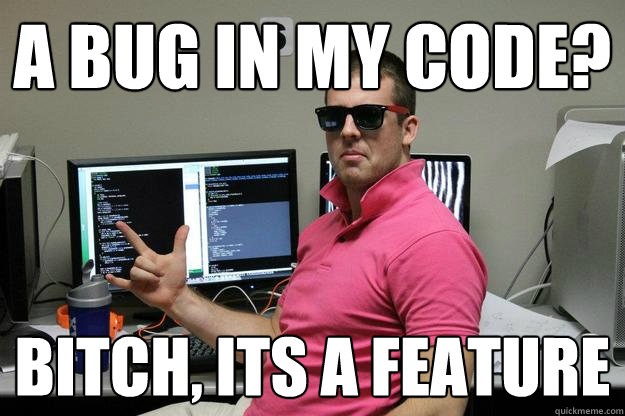 Pop that collar, put on some shades and ship that costume.
A Tech Mascot
There's a reason companies choose to represent themselves with illustrated animals. Mascots are damn adorable. These might take a little more effort to pull off, but they're worth it.
GitHub's Octocat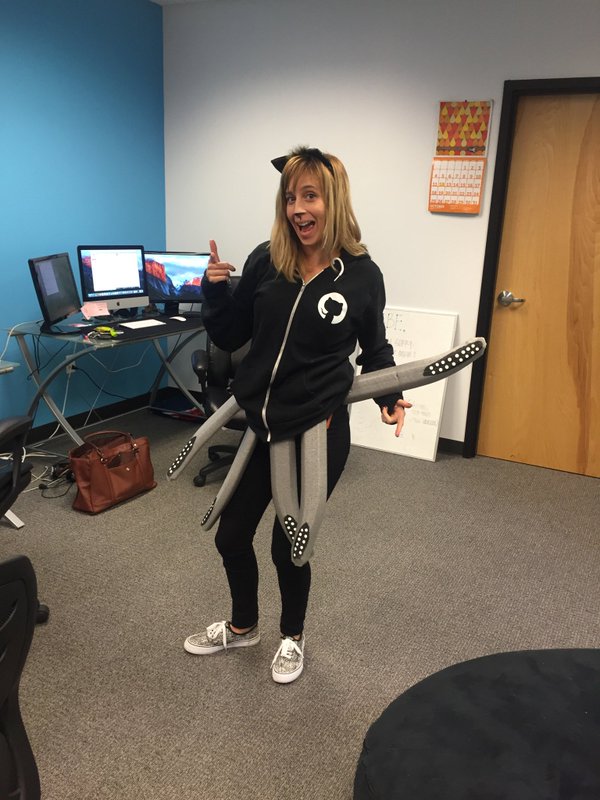 Bonus points for a GitHub hoodie.
The Android Droid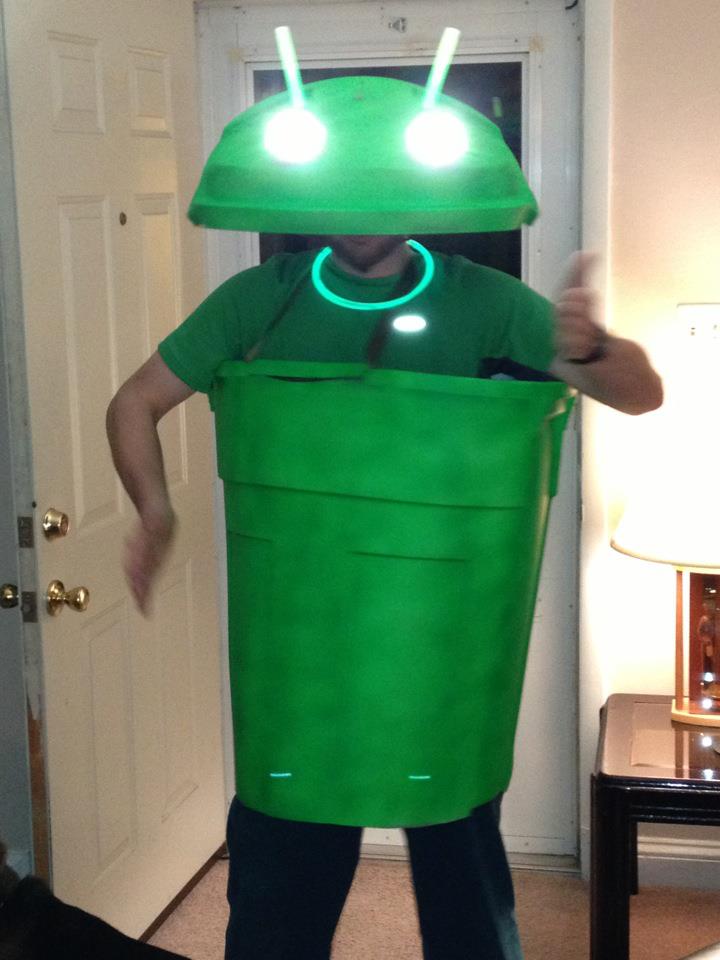 Perfect if you're an Android Developer!
The Reddit Alien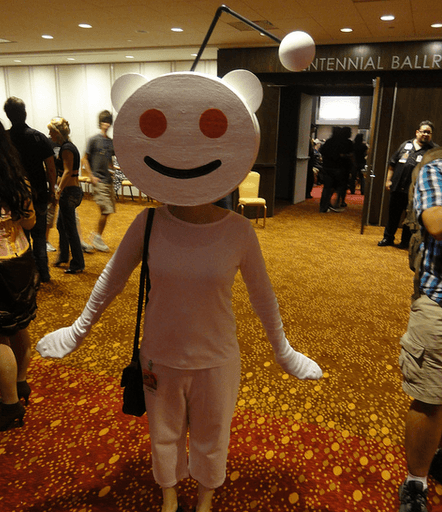 Hey, you spend a lot of time on r/programming.
Tux the Linux Penguin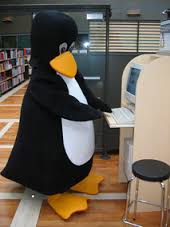 Make Linus Torvalds proud.
Web Browsers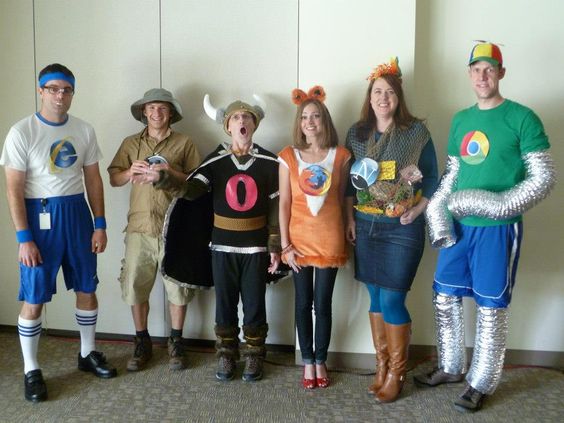 Last one to join has to be Internet Explorer!
That's it for our ideas! What are you dressing up as for  this Halloween?