When it comes to booking a flight for your next big trip, there are several factors that you need to consider. These include things such as travel times, dates, fare class, price, airline, and much more. And while booking a flight directly to an airline is an option, there are tons of booking websites that you can leverage to ensure that you get the best deal.
Unfortunately, there is no single booking site that offers the lowest prices consistently. Therefore, it can be overwhelming to know how to mix-match various booking sites to get affordable deals. To solve this problem for you, we have scoured through the internet to bring you the top Online Travel Agencies.
Top Flight Booking Sites

Momondo is our top pick when it comes to finding the cheapest airfares, especially for those looking for last-minute tickets. Since it premiered in 2006 as a pure aggregator, it has transformed into a fully-fledged OTA with a crisp and crystal clear website that allows you to view price trends for various travel dates. The site features a price tracker, robust filtering options, and a nifty fare calendar graph shows average prices on multiple days.
Pros
The site allows you to searches for fares from other OTAs, which can lead to a better deal
Features great price tracking tools
The trip finder feature will enable you to search for the top flights to a particular destination across the globe based on your budget.
Cons
Its mix and match fares mean that you have to make two separate reservation on other websites
Browse Flight Data APIs

Coming second in our list is Booking.com, a website that impresses with its low airfare prices and clear labeling of various offers. It boasts top-tier filtering tools that make it easy to find, filter, and compare different flights so that you can select the one that resonates with your unique needs. The site also allows you to customize the offers — you can filter your search by the preferred airport, number of stops, airline, and departure and arrival time.
Pros
Outstanding filtering tools
Lowest prices
It comes with clear labels for more transparency
Cons
Flexible dates feature is comparatively basic
Connect to the Booking.com API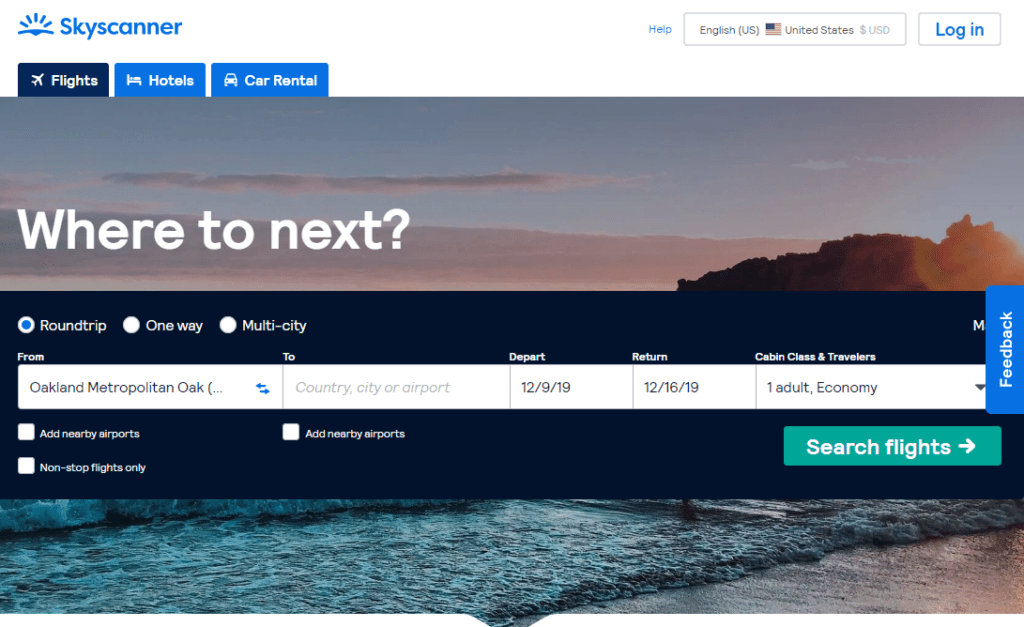 Famed for being the first search engine to incorporate low-cost airlines, Skyscanner is an excellent site for those looking for the best flight deals. It boasts a fantastic search feature and filters that allow you to compare prices from almost every airline. Their cutting-edge interface enables you to view prices for an entire month. Its ability to search destination for a whole country rather than just a city and flexible dates and graph on every search makes it the best place to find the best flight deal.
Pros
Displays prices for multiple OTAs and airline sites
Boasts vacation packages
Can provide a calendar of fares for the entire month
Cons
It can clutter organic results with sponsored results
Not ideal for last-minute flights
Connect to the Skyscanner API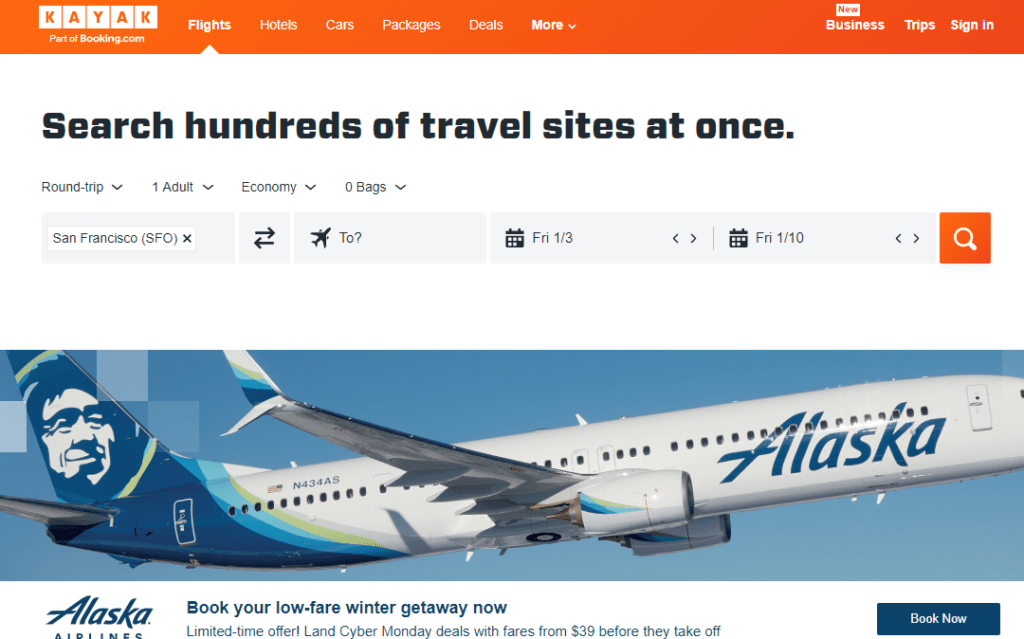 Kayak is a top-notch meta-search engine that helps you find the best available deals by putting vast tools at your disposal. It boasts a high-end flexible fare tool that lets you search as far as ten months out with its interactive price graph. Additionally, the site allows you to set up alerts for your preferred fares and analyzes past and current prices so that they can predict whether average fair prices will surge or plummet.
Related: Skyscanner vs Kayak API
Pros
Can track prices over time
Boasts flexible flight searches
Features excellent filters
Cons
Provides average rates
The site's interface can be annoying due to adds
Browse Flight Data APIs

Like Kayak, Google Flights is not an OTA but rather a meta-search engine. It is a robust search engine developed on the ITA Matrix, which was primarily designed for travel. This site displays price trends and shows how much your ticket will cost based on your flight date on a map. It also boasts analytical tools that help you track the prices of a particular route. This allows you to find the lowest prices when they popup.
Related: Google Flights vs Skyscanner API
Pros
It free of ads and other distractions
Offers flexible rates on a calendar
"Search by map" function allows you to view fares on the map in case you haven't decided on your destination.
Cons
You can't book flights directly on this platform
Browse Google Flights (QPX Express) API Alternatives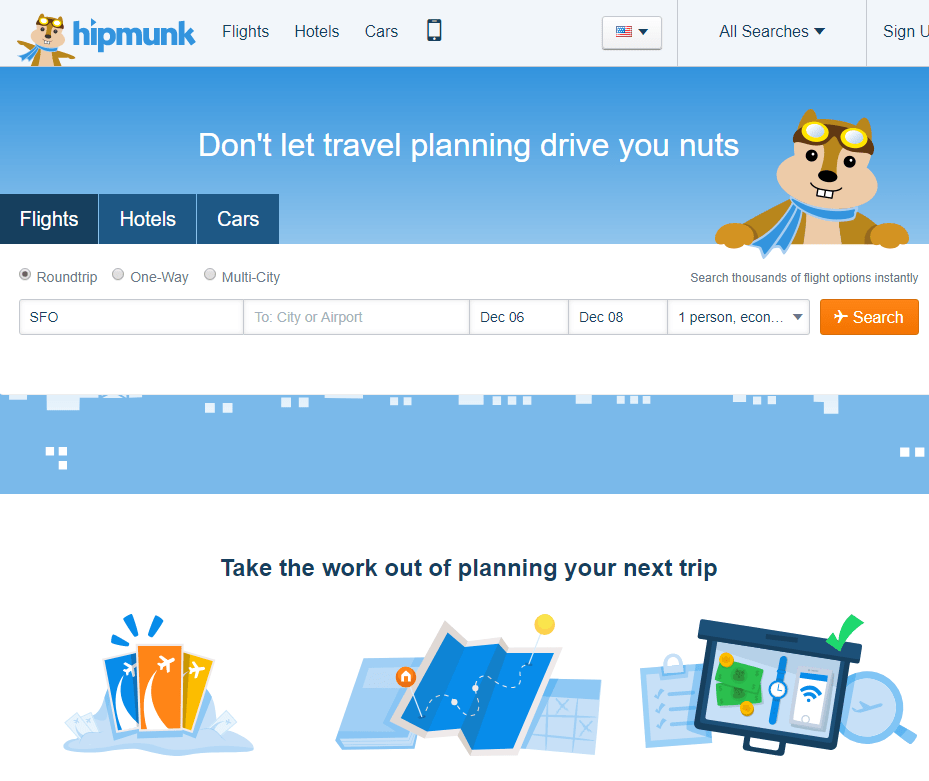 Hipmunk is another impressive site whose strength is in its presentation. It provides remarkable displays for airfares and competitive pricing on all travel categories. By providing you with thorough and comprehensive information, the site allows you to fine-tune results and compare options with visual overloads. Besides, it also offers low price fares, although it can't be ranked among the cheapest sites.
Related: Skyscanner vs Hipmunk API
Pros
Intuitive and fun to use filters
Outstanding visuals for comparison purposes
Includes fares alert feature
Cons
Connect to the Hipmunk API

Feted with several prestigious awards for their unparalleled customer service, CheapOair is a top-class booking site that provides quality fares for hotels, air travel, and car bookings. Its prices are well organized on a calendar, and the website is attractive and user-friendly. The booking site prioritizes nonstop flight prices over itineraries with stops.
Pros
It is ideal for last minute flights.
It boasts vacation packages
Has alternative date fares
Cons
Not so appealing when it comes to flights booked ahead of time
Their booking fees are not as cheap as advertised
Browse Flight Data APIs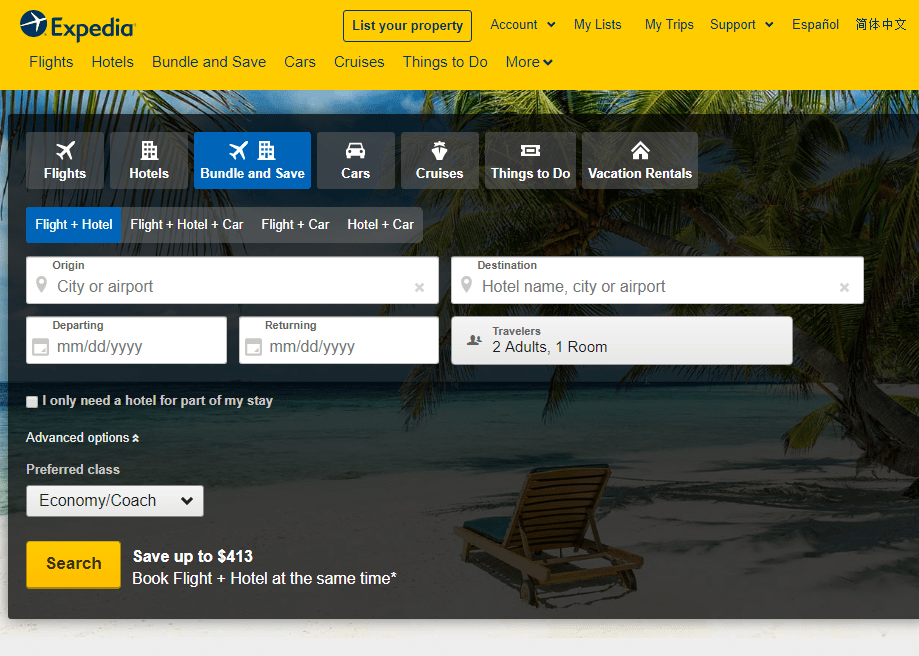 Though it is one of the oldest airline sites, Expedia hasn't lost its allure, and it is still one of the respected air travel websites. It boasts a unique tool known as "My Scratch Tool" which allows you to compare deals on itineraries that you are considering. It also offers an Expedia Voyager MasterCard that can earn you points, which can be used to purchase airline tickets.
Pros
Boasts several rewards
It double-checks that you understand the fare you are choosing before you
hit the select icon again.
It displays baggage fees
Cons
Provides fair prices only on routes that are outside the usual routine
Limited filters
Browse Flight Data APIs