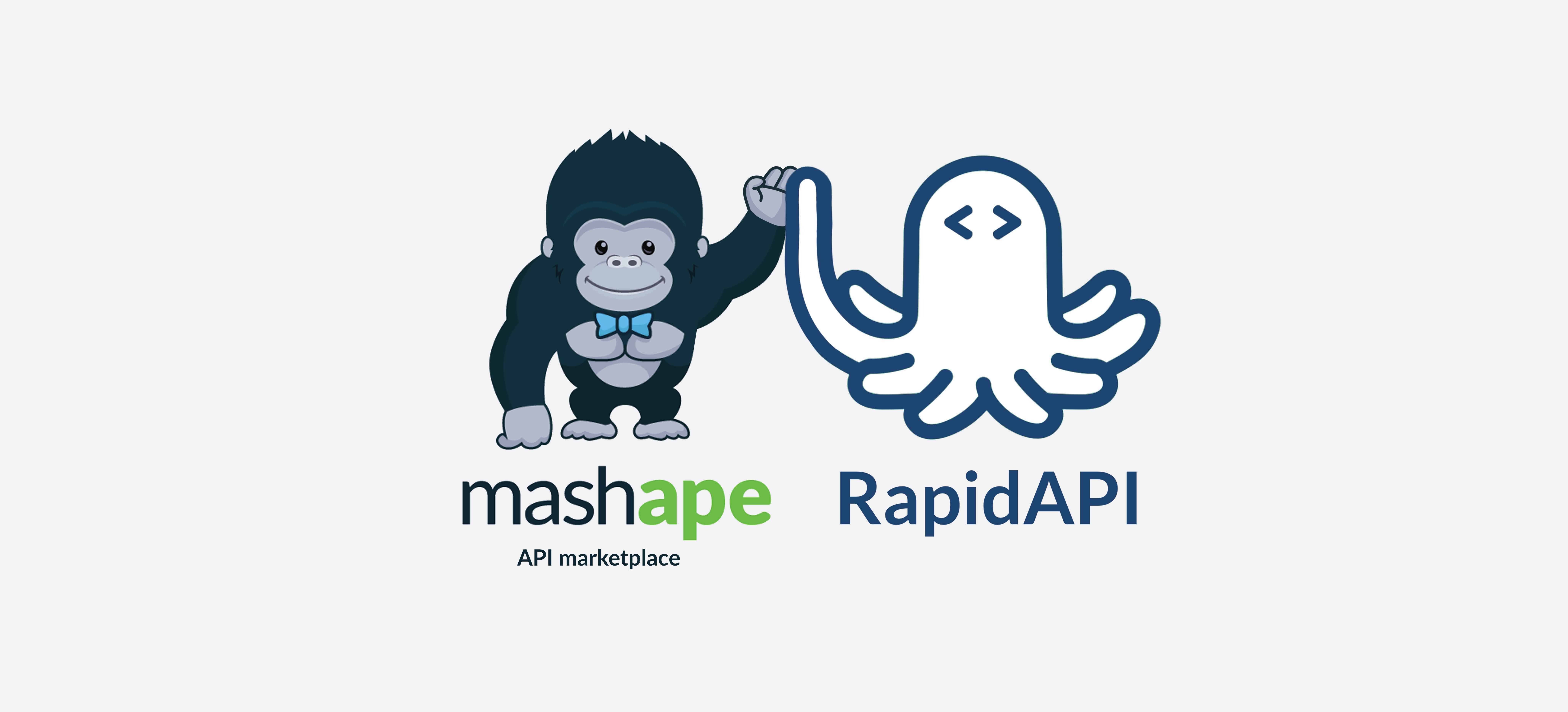 In RapidAPI's launch blog post back in November 2016, I outlined RapidAPI's mission and plan: to connect all the software in the world by helping developers find and consume APIs more easily. Today, Mashape's API marketplace is merging into RapidAPI to form the world's largest API hub. Developers can now find, test and connect to over 7,500 APIs in one place.
We're excited to continue working with the Mashape team to make this transition as smooth and easy as possible.
Why APIs Matter

Software is exponentially more powerful when it communicates. Think about it. When you login to a gaming app with Facebook, you can see all your friends who play. When Amazon's shopping portal connects with the warehouse inventory, you get shipping estimates in real-time. And when you book a flight? It's already scheduled in your Google Calendar.
Software alone is powerful, but connected software is game-changing.
APIs make these connections possible. They allow different pieces of software to talk to each other, share information and make our lives easier.
Looking forward, APIs are opening doors not previously thought possible. With an API, any developer in the world can access supercomputers from IBM, machine learning models from Google and big data from the world's largest social networks. We're not the only ones who recognize the power of APIs. Last year, over $500 million was invested in API-driven companies. IBM estimates that the API economy will become a $2.2 trillion market by 2018.  
In order to fully realize this potential, we want to make it easier for developers to find, test and connect to APIs. Our plan has always been to consolidate all of the APIs in the world under one roof. Merging the Mashape API marketplace into RapidAPI makes that goal closer than ever. Together, we have 370,000 developers making 300 billion API calls a month. That's over 100,000 API calls a second.
What this means
Starting today, you can use either a RapidAPI or Mashape account to log into both platforms.  Your existing apps and APIs will work the same (no code changes necessary!), but you can now view your analytics and projects through different interfaces.
Most importantly, you can now explore over 7,500 APIs (like Temp Mail, IMEI Info, Bet365, dictionary APIs, and more.). Find the closest asteroid to you with the NASA API. Pull the best running playlists with the Spotify Public API.  You can even make your app talk like Yoda.

For more information, check out our intro to RapidAPI, visit our full list of FAQs, browse our docs or contact us at support@rapidapi.com.
RapidAPI and Mashape moving forward
Working with Mashape has been an absolute pleasure. We look forward to seeing what Mashape builds as it expands its full API gateway suite (including Kong). We will also be in constant communication as RapidAPI grows and expands the API marketplace.
Further questions
We welcome your feedback and questions. You can reach us at support@rapidapi.com as well as read FAQs and documentation or browse our product road map.
We can't wait to see what you build (use our API Tutorial to get started!