Version: 3.5.2
Contact information:
Full Documentation : https://www.api-football.com/documentation-v3
Beta Program
Access to the Beta is closed since the V3 of the API has been made available on Rapidapi and our dashboard
To participate in the Beta program and use this version of the API, you must send us a request on our support with your rapidAPI's username (Not the e-mail address).
From the reception we will register you for the BETA and you will only have to go to the pricing page and subscribe to the CUSTOM-BETA plan (5 000 requests/day).
As the BETA is still under development, it allows you to test our next version and give us feedback. It is not recommended for production use as we can make important changes to it at any time.
Anyone can request access to the BETA but we expect feedback from ALL users on difficulties encountered, structural errors, endpoints or data to be improved. Without feedback we reserve the right to remove users from the BETA.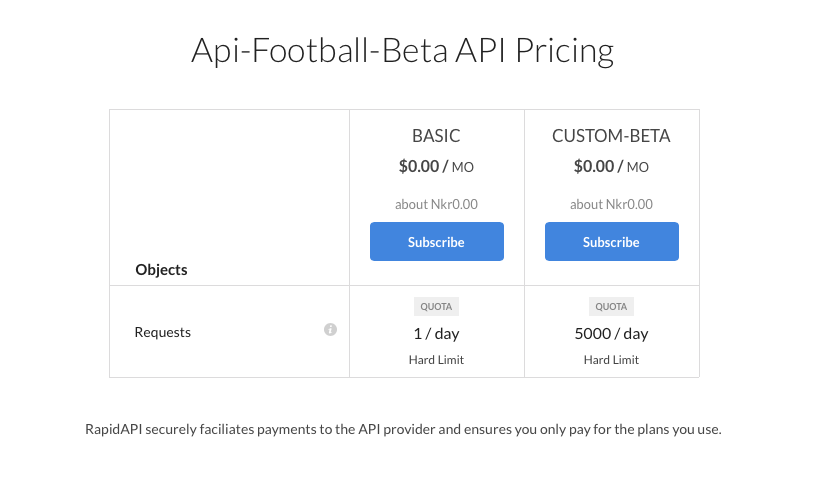 Architecture