Choose the Right Plan For You
RapidAPI partners directly with API providers to give you no-fuss, transparent pricing. Find a plan that best matches the scale you need for your application.
Objects

liga nos


Related Endpoints

Features

Talend support

Player details

API support

Live updates every 10 minutes

Live updates every 5 minutes

Live updates every 2 minutes

Live updates every minute
Frequently Asked Questions
Is my payment information secure?
Why do you require a credit card for a freemium API?
What if I exceed my plan limits?
A Proven Platform With Scale
Starting with the Liga NOS Live Scores API - you have access to an extensive ecosystem to accelerate your development process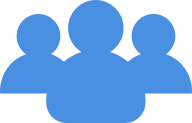 3,000,000
Developers

Thousands
of Public APIs

Billions
of API Calls / Month

175
Countries served

One Dashboard, All Your APIs
RapidAPI provides clear visibility on all of the API you use. Worry less about juggling multiple keys and subscription accounts.
1
Call volume and billing
Monitor call volumes and corresponding billing charges for all APIs in one dashboard.
2
Errors and latency
Ensure your app's uptime by keeping track of API errors and trends in latency.
3
Logs for your API calls
Debug faster by searching and viewing logs for your API calls.