Objects detection
This General Detection API provides a complete solution for detection + classification. Its algorithm is trained on a vast variety of different types of objects covering the most common items that can be met in our everyday life.
The algorithm's output is simple and self-sufficient: a detected object in a bounding box and its predicted class with a confidence percentage.
This solution suits well as a basis for almost any computer vision application that aims for either all-in-one product or simple object detection goals: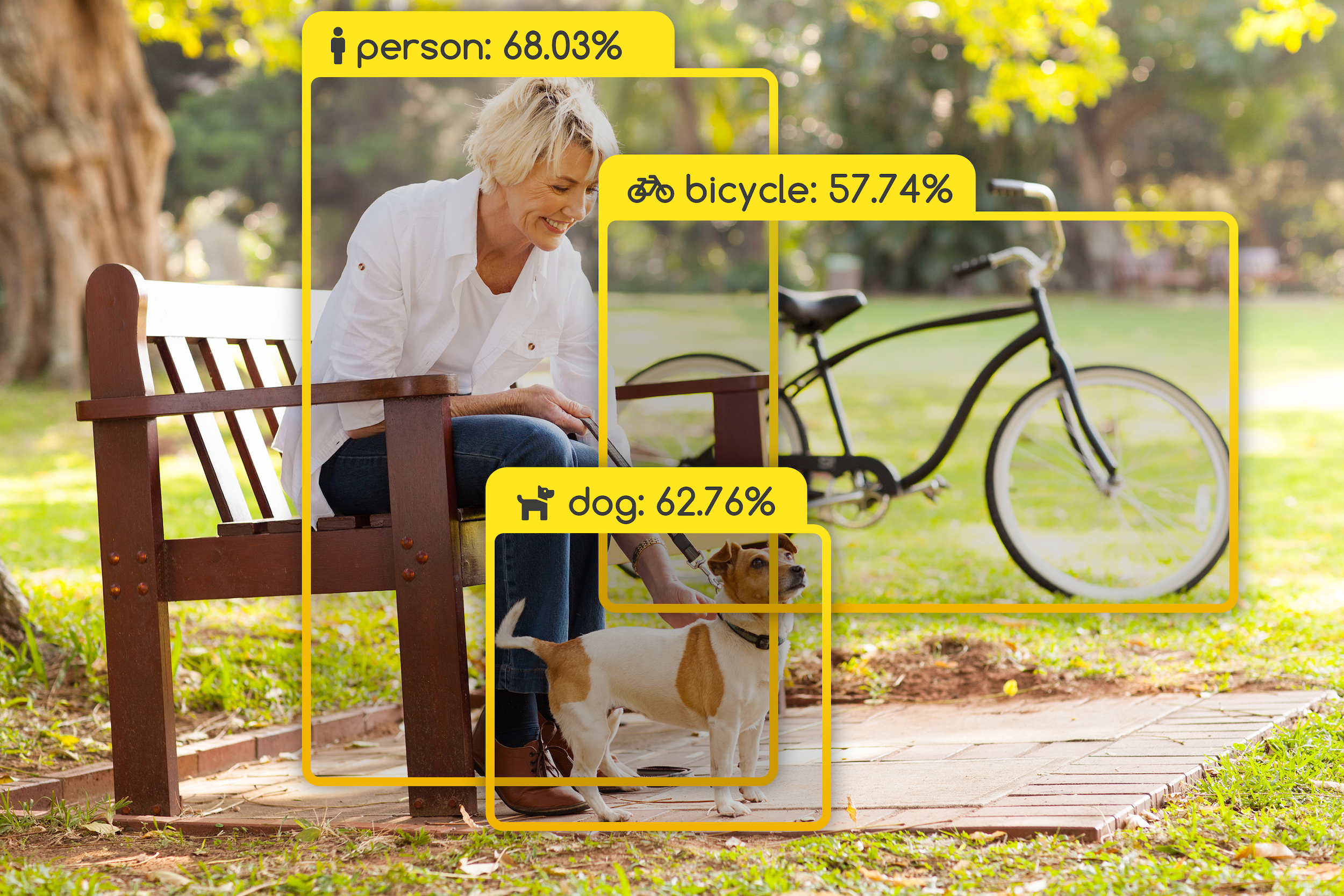 This API is created by API4AI. We build our APIs on a completely cloud technology stack which provides full operability, scalability and stable uptime. Our sole goal is to create out-of-the-box self-contained AI solutions that can easily be integrated into any application with just a few simple steps.
Demo
Try our service via:
🤖 Telegram demo bot: https://t.me/a4a_obj_det_bot
🔗 Web demo: https://api4.ai/apis/object-detection
Contacts
Feel free to contact API4AI team if have any questions.
📩 Email: hello@api4.ai
💬 Telegram: https://t.me/a4a_support_bot
🔗 Instagram: https://www.instagram.com/api4ai
🔗 Twitter: https://twitter.com/api4ai
🔗 Facebook: https://www.facebook.com/api4ai.solutions