Face mask detection
Mask Detection is the high-accuracy solution for medical masks detection. This solution analyzes a given image, detects people in it and reports if they wear protective masks or not.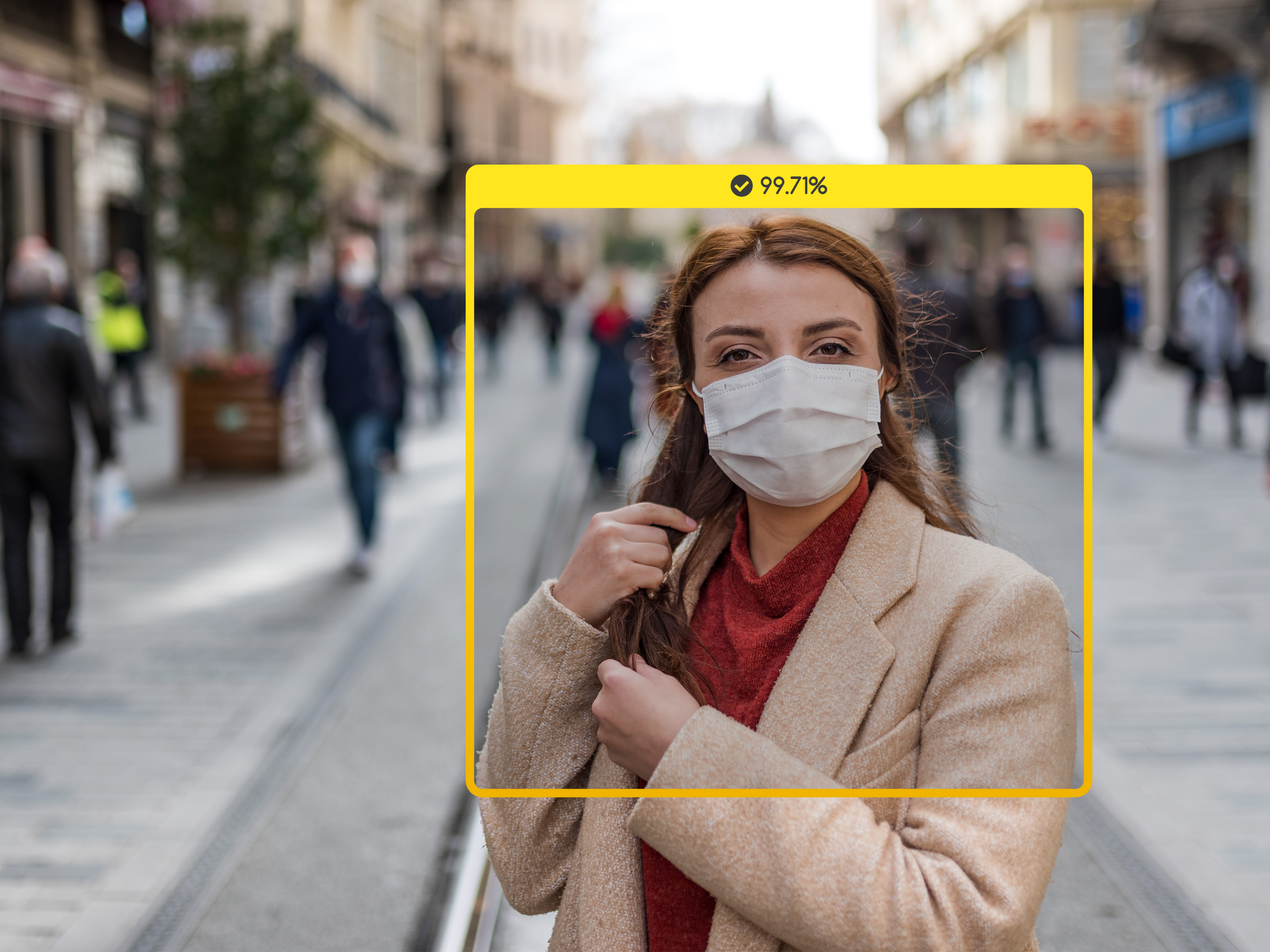 The algorithm finds people in the image and gives their coordinates in an image to draw bounding boxes around them. Also the algorithm provides information about each detected person with the probability of them wearing or not wearing a protective mask.
This API is created by API4AI. We build our APIs on a completely cloud technology stack which provides full operability, scalability and stable uptime. Our sole goal is to create out-of-the-box self-contained AI solutions that can easily be integrated into any application with just a few simple steps.
Demo
Try our service via:
🤖 Telegram demo bot: https://t.me/a4a_face_masks_detection_bot
🔗 Web demo: https://api4.ai/apis/mask-detection
Contacts
Feel free to contact API4AI team if have any questions.
📩 Email: hello@api4.ai
💬 Telegram: https://t.me/a4a_support_bot
🔗 Instagram: https://www.instagram.com/api4ai
🔗 Twitter: https://twitter.com/api4ai
🔗 Facebook: https://www.facebook.com/api4ai.solutions