Step 1: Provide the text you would like your students or staff to practice
The API provides instant voice generation so users can listen to a post while practicing. You can choose the voice (female/ male voice, British/ American English)



Step 2: Provide the user recording for the text
The API supports different audio file formats (.mp3, .wav, etc.). You can choose the scoring scale, e.g., 0-90 points as a query parameter.



Here is the result you get from the API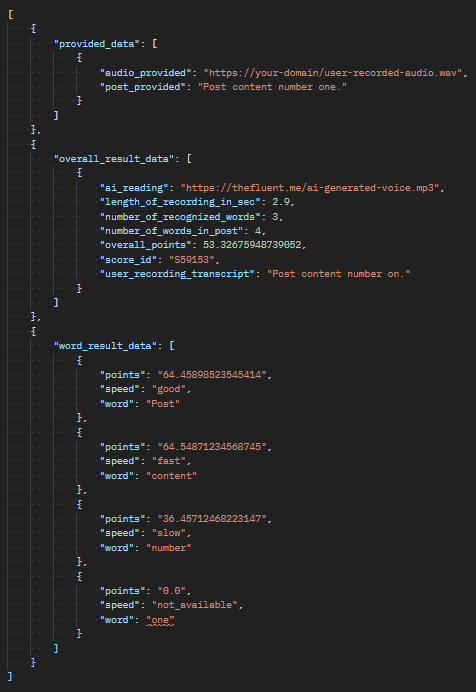 Here is how you could present the results to your users
The color indicates how clear the pronunciation of the words was and the letter spacing indicates the reading speed.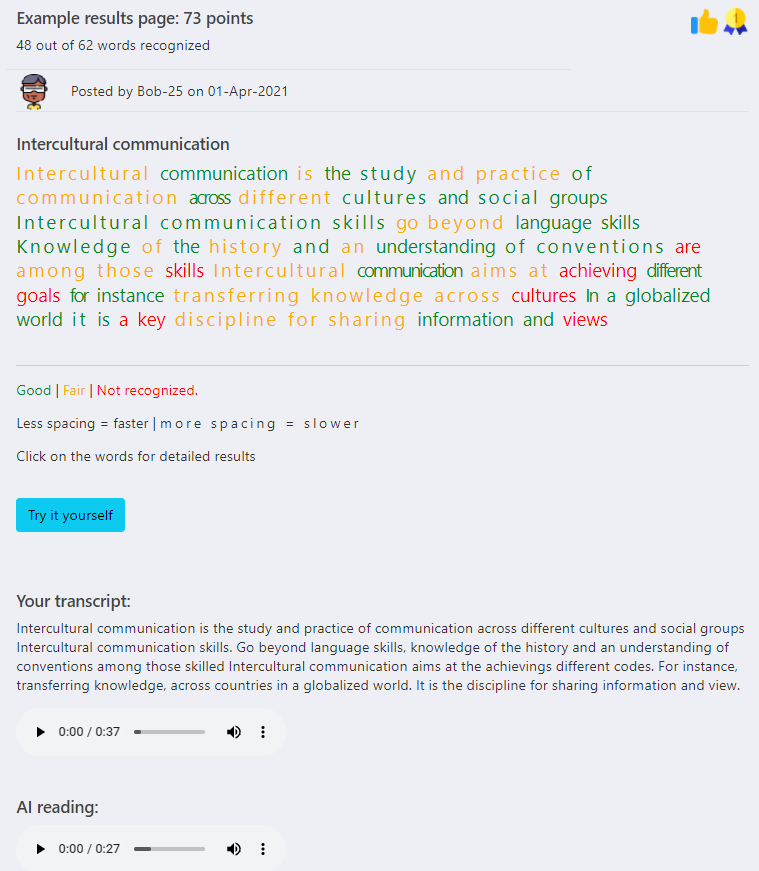 You can provide your users with an option to look at the word results