README
Promity's API is a multi-functional solution for retail, banking, administration and any other industry where computer vision solutions are needful. Thanks to the use of Artificial Intelligence algorithms and existing camera infrastructure (CCTV) we are able to identify descriptive characteristics and behavior of your customers. It allows you to improve the quality of service, to reduce the cost of missed marketing decisions. Ultimately our API helps you to better match of the offers to your customers' expectations.
We use our algorythms in CX-Metrics - a tool helping retailers to gain customer satisfaction. Check out some use cases:
Demographic statistics
Do you know how many women visits your store? How about men? Do you track how actually buys your products? Use your CCTV to learn more about your customers and convert it to a meaningful marketing insights. CX Metrics analyzes people flow to recognize and segment your clients by age, gender, time of visit.
Emotions analysis
Discover your clients' reactions! CX-Metrics recognizes up to 7 facial emotions, aggregated to 3 basic ones: positive, neutral and negative, gives you a glimpse impression on your customers' real feelings.
Full customer profile
How many blond or bearded customers visit your store? What is your buyer persona? CX Metrics recognizes up to 40 attributes such as body shape, hairstyle, make-up, if somebody wears glasses, moustache or is having a beard.
Face detection endpoint example:
Age and gender endpoint example:
Stay tuned for other endpoints for look attributes detection: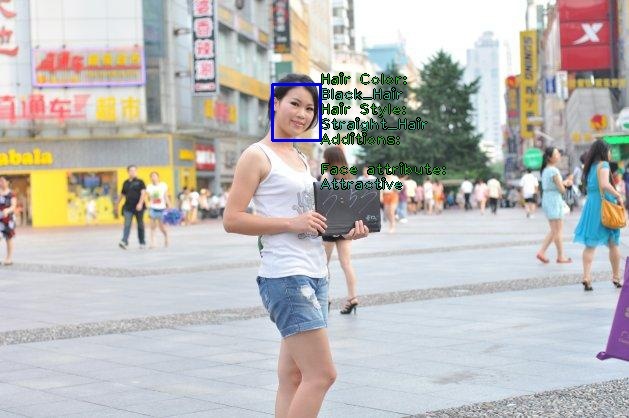 SENSORY SALES SUPPORT PLATFORM (PSWS)
Promity's CX-Metrics is co-financed from European funds
Promity Sp. z o.o.
Project co-financed by the European Union from the European Regional Development Fund under the Smart Growth Program. The project is implemented as part of the Fast Track competition by National Centre for Research and Development.
Action 1.1: R&D projects of the Operational Program Intelligent Development 2014-2020 co-financed by the European Regional Development Fund.
API Creator: