Category Recommendation
Recommend highly related categories for e-commerce and other uses.
DEMO:
Category Recommendation - Free Tool & API Demo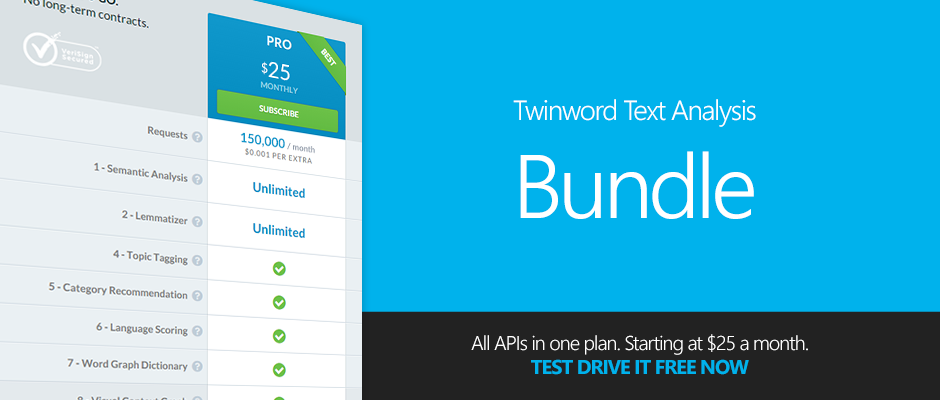 The Possibilities
Products frequently change and new ones emerge. How do we increase the visibility of relevant categories or products to a shopper or blog reader?
One research company found that if the users used a site's search function to locate their target content on a site, a mere 20% of them continued browsing after they found their target content. On the other hand, if the users used the category links to search, 62% continued browsing the site. Users who utilized category links ended up looking at almost 10 times as many non-target content pages as compared to those who used the search function.
Twinword Category Recommendation API identifies related product categories to customers to promote cross selling. We understand how people associate a category or a product with another in their minds.
Contact our team to customize this API with custom taxonomies for your business needs.