Keyword Suggestion
Get keywords and search volume for SEO and SEM scored by relevance.
DEMO:
Keyword Suggestion - Free Tool & API Demo
The Possibilities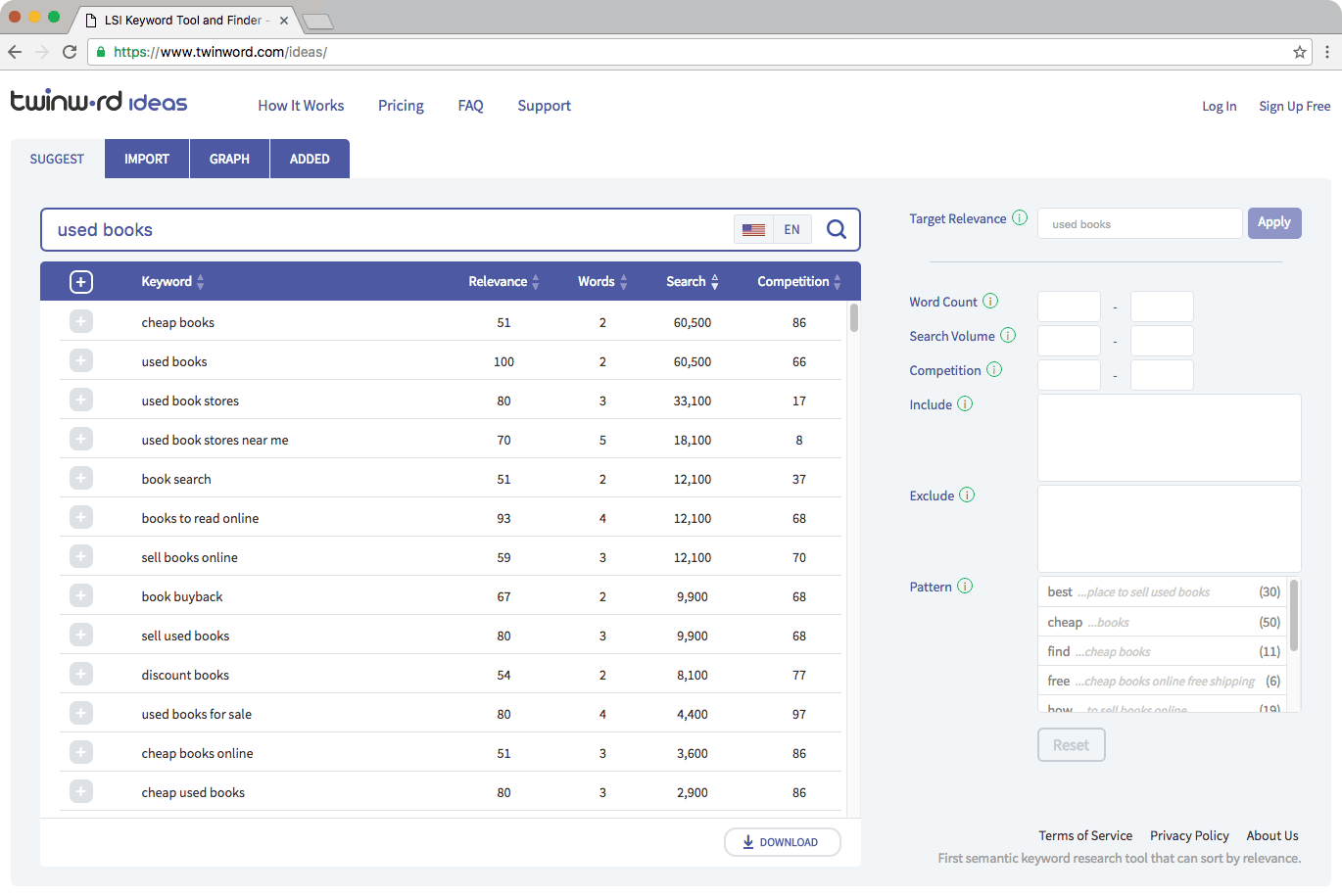 This API combined with other APIs are what powers the keyword research tool Twinword Ideas.
Please note that this keyword suggestion API does not provide the same results as the results you would get using the Twinword Ideas keyword tool. For example, there are no parameters to control the location or language. This is because the actual keyword tool combines this API along with other APIs (not publicly listed) to provide the full-featured results seen there.
We hope to enhance this API as we move forward and will roll out more options in the future as they become publicly available.
Visit www.twinword.com/ideas to see the demo!