Unlock Innovation


Create new services and products leveraging existing APIs and micro-services
Accelerate Software Delivery
Increase efficiency by helping developers reuse and connect to APIs more rapidly
Govern API Consumption
Understand and control how your organization uses internal & external APIs
Use RapidAPI to Increase Developer Efficiency
As organizations grow, more APIs are created, making it harder for developers to find the services they need. With the average organization consuming more than 500 internal APIs -- a centralized API Hub is needed to manage friction and prevent resource duplication.
One Place for All Your APIs
Developers in your organization can publish their APIs in a single workspace with all of your company's services.
Accelerate Software Development
Discover APIs and services across the organization and connect to them seamlessly, removing barriers to creating new software.
Break the Silos
Unify around one platform and prevent work duplication.
Developers <3 RapidAPI
With more than 1M developers on RapidAPI, chances are your team is already using it to find and connect to APIs.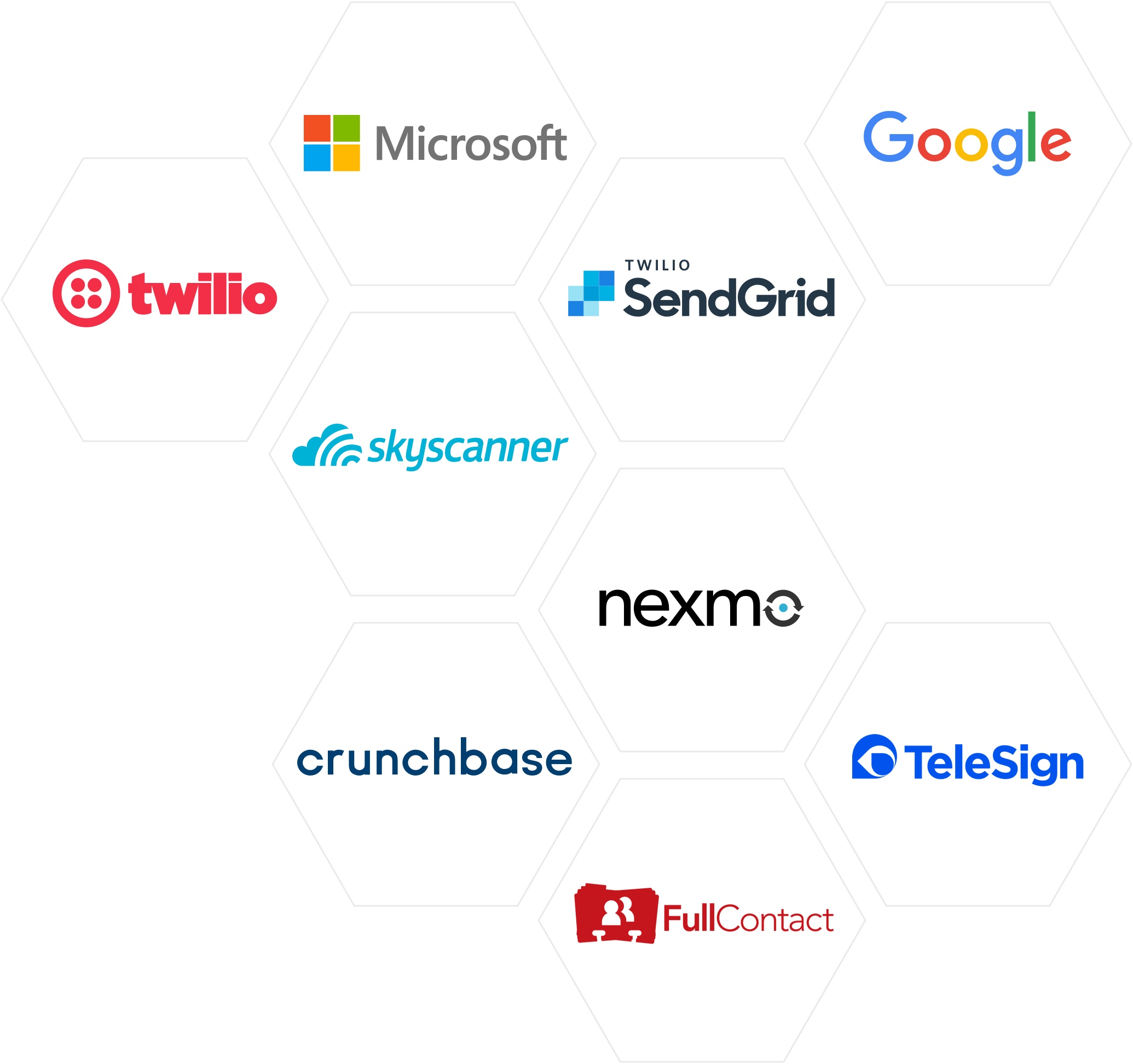 Manage

and

Secure

Consumption of External APIs

With RapidAPI, developers consume public APIs through a single organization-wide hub, giving IT leadership one place to manage all APIs.
Find
Using RapidAPI, developers can easily search for public APIs, subscribe to them and integrate them into their applications.
Manage and Govern
Gain visibility into your API consumption and govern usage by whitelisting/blacklisting APIs.
Unify
Manage all of your API subscriptions and contracts from one place to ensure you aren't paying twice for the same services.
Ensure Compliance
Use RapidAPI to connect to the right APIs. APIs can pose a security risk for your organization and impact compliance with standards like GDPR, PCI, HIPAA, etc.
For more information on consuming 3rd party APIs:
Balancing
Governance

and Developer

Independence

RapidAPI balances governance and developer independence by ensuring API consumption policies are in place while empowering developers to access APIs on a self-service basis.
Govern

and

Manage

API Consumption with Enhanced

Visibility

and

Control

RapidAPI provides detailed analytics and monitoring capabilities so you can better manage API consumption, and make policy decisions to ensure data security, compliance and adherence to your SLAs.
Detailed Analytics
Gather detailed analytics that provide insights into every API so you can make informed choices about usage and compliance.
API Optimization
Optimize APIs based on usage and how they call different endpoints. Additionally, you can manage the APIs used by an application to determine the impact on performance.
Audit Trails
Detailed audit trails enable governance teams to track, analyze and secure API access, publishing and provisioning.
API Access Management
Advanced roles and permissions enable organizations to create multiple teams and participation levels for fine-grained control over who can access what APIs.
API Whitelisting
Create whitelists to ensure APIs are available, providing developers immediate access to APIs without compromising security.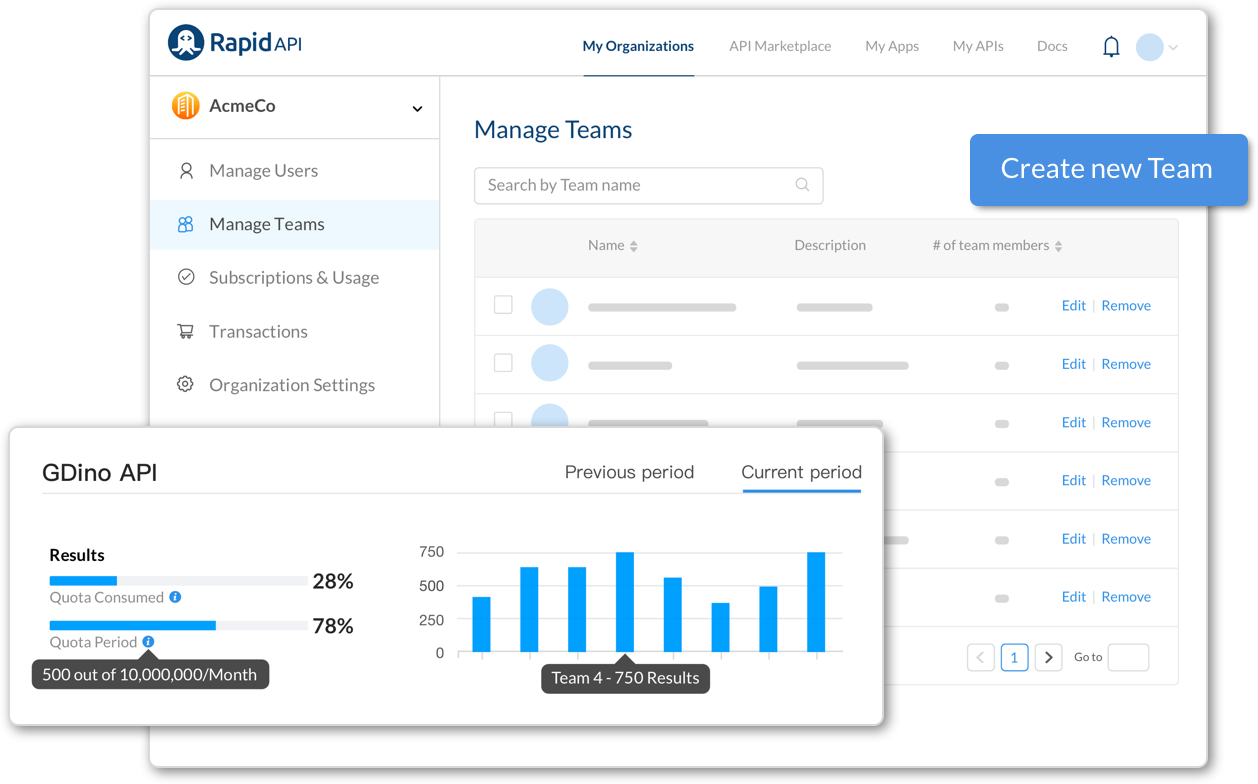 Trusted by
Top Enterprises & 1M+ Developers